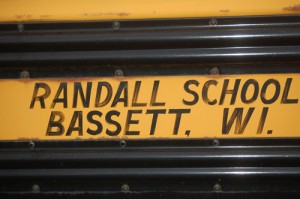 The Randall School Board approved 58 incoming applications for open enrollment Wednesday night.
The district also approved 19 applications for Randall District students to open enroll elsewhere.
Open enrollment allows public school students who reside in one district to attend school tuition free in another district, if accepted. School districts often try to encourage incoming open enrollment to increase per student state aid.
The number of open enrollment applications was heaviest at the lower grade levels, said district administrator Steve Bloom.
Bloom pointed out that historically the district has had a 3 to 1 ratio of incoming open enrollment students to outgoing open enrollment students.