Salem Chairman Linda Valentine is seeking to have the town enter into employment contracts with the top superintendents of town departments.
Contracts would be a matter of fairness, Valentine said, for the superintendents because many were hired before the town administrator was hired. When hired, they reported to the Town Board. Now the town administrator can hire or fire the superintendents.
"We changed the rules," Valentine said.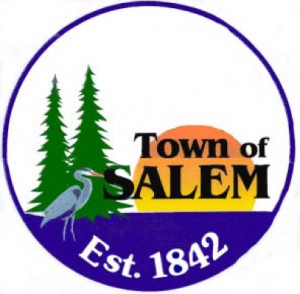 Her main concern is that the superintendents have some kind of defined recourse in the case of disputes with the administrator. In the past, she said, that was served by answering to the whole board.
Current town administrator Patrick Casey said he did not think contracts for department superintendents were needed.
"If you want my opinion, I don't think they're necessary," Casey said.
Supervisor Joseph Meier also said he did not see the need for the contracts.
"I'm against it because I think that should be his," Meier said motioning to Casey. "We don't want to micromanage."
During discussion of the topic, it came out that the town may have a policy in place that provides some recourse to the department supervisors. Supervisor Jo Weidman suggested the board review that policy before making a decision.
Valentine moved the matter to next month's agenda so  board members could give the policy review.