Paris fire Chief Roland Iwen wants to straighten out who should be responding to emergencies along Interstate 94 south of Highway N.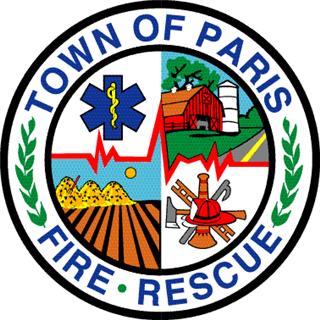 Iwen told the Paris Town Board Tuesday night he recently discovered that Kenosha units are being dispatched to areas along the west side of I-94 from Highway N south that he understood to be within the Paris department's response area. Iwen learned of the development from hearing radio traffic to that effect, he said.
Longstanding practice has been the Somers Fire Department responded up to and including the northbound lanes of I-94 and Paris responds to the southbound lanes and west. One exception is from just south of Highway 142 to about Highway N, where the West Frontage Road is in Kenosha.
Iwen speculated the change has been made to increase Kenosha's call volume in that area to help justify a west of the interstate city fire station.
When Iwen approached Kenosha County Joint Services — a city-county agency that dispatches police and fire departments throughout most of the county — about the discrepancy they asked for a written agreement regarding the Somers-Paris arrangement.
Chairman Virgil Gentz said he is not aware of any formal agreement on response areas.
"In my 31 years I've never seen a written agreement," Gentz said.
Iwen will meet with Somers officials Thursday about crafting a formal agreement, if one does not exist. He then plans to present it to Joint Services so Paris will again be dispatched to calls in the disputed area, he said.