The person behind a $12,500 donation to the effort to bring two off-leash dog parks to Kenosha County is anonymous no longer.
Mary Ellen Close, the former longtime director of the Community Library, is making the donation, said Jonathon Rudie, general manager, Kenosha County Division of Parks. In exchange, the park will be named in honor of  Warren Close, Mary Ellen's father.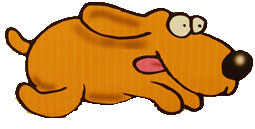 The naming still needs approval from three County Board committees and then the County Board itself, Rudie said.
Close's donation represents half the money needed to be raised by the public to match $25,000 in landfill fees the county is putting toward the project. The rest of the money to be raised is being gathered through various other fundraising efforts. A citizens group has been formed to drive those fundraising efforts.
Plans call for one of the parks to be located in Petrifying Springs County Park in Somers and the other to be located in Randall as part of the still under development county park along Highway KD at the site of a former gravel pit.
The design of the KD dog park has undergone some changes in design, Rudie said. The park has been located farther north, in response to the concerns of some neighbors and to accommodate a possible future relocation of Highway F. (Click here for a look at the new design)