All votes cast on ballots in Salem — regardless of whether they were made on incorrect ballots — were counted in the town supervisor primary Tuesday, town and state election officials report.
The issue arose yesterday when it was discovered that ballot instructions telling voters to vote for as many as four candidates in the town supervisor primary were incorrect. The instructions should  have said vote for as many as two candidates.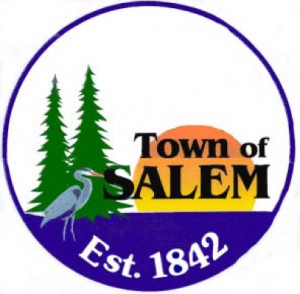 By the time the problem was reported to the county clerk's office and confirmed as erroneous with the  state Government Accountability Board, 179 voters had voted with the incorrect voting instructions. Those ballots were separated and held aside. The remaining paper ballots — and instructions for electronic voting — were then altered to specify a maximum of two votes for town supervisor, said town Clerk Cindi Ernest.
Eventually all votes cast were counted, regardless of which group of ballots they were on. That was chiefly because few of the early ballots actually had more than two votes on them, said Reid Magney, spokesman for the Government Accountability Board.
"Our information was that very few were marked for four candidates," Magney said.
Once the error was reported and confirmed, the accountability board did not feel they could continue to let people vote incorrectly.
"The thing to do is correct the situation going forward," Magney said.
As of mid-afternoon Wednesday, Ernest said she had not received a formal complaint or request for recount.
The primary was needed to pare the field of six candidates to four, who will face off again April 6 to fill two supervisor seats.
Results from Saturday's primary are:
Diann Tesar 204.
Dennis Faber 171.
Dan Campion 155.
Jo Weidman 152.
Those four will appear on the April ballot. Eliminated Tuesday were:
Pete DeRidder 89.
Eilleen Del Monico 64.