Salaries for the Central High School Board were restored by a 2 to 1 margin at a special meeting of the electors Tuesday night.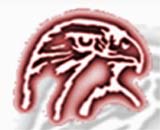 The special meeting was the result of a petition that was submitted by the resident Mike Cassity last month.
A motion to restore the salaries to the levels they were before being removed by a vote of the electors present at an October meeting passed 45 to 21 Tuesday night.
Several residents spoke on both sides of the issue before the vote.
Resident Tom Reilly said he was at the original meeting and that the idea that  the salary removal was a personal insult to the board was a misconception.
"It wasn't against them," Reilly said. Instead it was intended as a statement about the economy. And since then, Reilly said, he felt continuing the removal was a statement about accountability for a the increase in school taxes this year.
Cassity said accountability was important, but removing the salary was not the way to get it.
"The best means of accountability is whether we vote them in or out of office," Cassity said. "If we have a problem, those with new and better ideas … why don't you run for the board."
Shane Gerber, Salem School Board president, challenged the board not to take the salary removal as a slight. Salem School Board members have not been paid for several years.
"It doesn't bother me to not get paid," Gerber said. "It shouldn't bother you guys to not get paid."
But Central board President Mary Ellen Pearsall said she did take it personal, at least when it happened.
"I felt like I was slapped in the face and punched in the stomach at the same time," Pearsall said.
Annual board salaries are:
President, $2,400.
Vice president, $2,400.
Treasurer, $2,400.
Clerk, $2,400.
Members, $2,180.