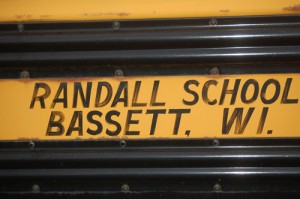 Preliminary vote totals in the Randall School Board primary show Linda Smith being eliminated from the field that will compete for two seats this April.
Receiving the most votes was James O'Connell with 140.
Incumbent William Jones received 85 votes.
Janice Brockway received 68 votes.
Shari Kuwik received 54 votes.
Smith received 36 votes.
The county is reporting vote totals in the election all reported but still open as of 9:12 p.m. In such cases, electronic machine votes and write-in votes may still be being  tabulated.
UPDATE 10:21 p.m. — These totals now being shown by county as final unofficial.