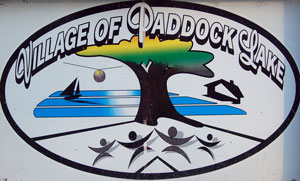 Glenda Morey was the candidate eliminated from the Paddock Lake village trustee race in Tuesday's primary.
Incumbent Trustee Karen Harris received the most votes — 100.
Barb Brenner and Howard Schlicting both received 78 votes.
Matt Nolan received 66 votes.
Incumbent Joseph Riesselmann received 52 votes.
Patricia Warner received 38 votes, three more than Morey.
The six survivors will face off to fill three board seats April 6.