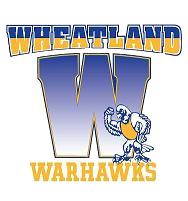 The Wheatland Center School PTO  will host its 23rd Annual Spaghetti Dinner & Auction Saturday, March 13, from 3:30 to 7 p.m. at the school, 6606 368th Ave.
The event is free to the public with the exception of dinner.
Advance tickets for dinner are $7 adult, $4 senior, $4 child. Family ticket for $20 includes two adults,  two children, with additional children $3. Dinner ticket prices will increase at the door. Carry outs available.
A Scholastic Book Fair Sale to support the library will also take place. There also will be silent and live auction items to bid on.
A Learning Fair showcasing Wheatland student projects will be on display around the school.
Please call 492-1415 for ticket information.
For info on auction items go to www.wheatland.k12.wi.us.