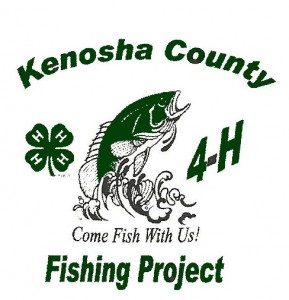 The Kenosha County 4-H Fishing Project will be hosting its annual raffle with the addition of a spaghetti dinner on Feb. 27 at the Conservation Club of Kenosha County, 21001 85th St., Bristol.
The dinner will take place between 3 and 6 p.m. Tickets are $4 for adults, $3 for kids 5 to 12 and free for those under 5. The dinner includes homemade deserts.
The raffle drawing also will be held at the Conservation Club at 6 p.m. Tickets are $1 a piece and are available from project members, Hippers Bait, Paddock Lake Sports, Larry's Auto in Silver Lake and other locations. Prizes include: Remington M770-30-06, PSE "Stinger" compound bow, snowblower, pizza oven, FRS radio, electris roaster, tenet GPS and many more items.
The 4-H Fishing Project is in its 25th year of teaching fishing, safety and sportsmanship to area youth from third grade to age 19.
Contact Glen Hipper 694-1120 or Tom Ferrier 857-2034 for more information.