Randall will go a little longer before approving an agreement with its independent contractor building inspector.
Approving a new contract with inspector David Sturdevant was tabled again Thursday, as it has been at several recent Town Board meetings.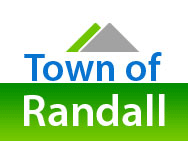 This time, the hang up was the percentage of inspection fees paid to the town that Sturdevant receives for his services.
Under the current contract, Sturdevant receives 80 percent of the fee and the town gets 20 percent. None of Sturdevant's pay from the village comes from property taxes as it all comes from percentages of fees paid by developers and others doing building projects requiring inspections.
Supervisor Ken Mangold said the percentage paid to Sturdevant is too high and consequently the town is missing out on revenue. There have been years — though not recently — when the town has paid Sturdevant as much as $80,000 a year under the contract.
"You're giving revenue that could be going to the town," Mangold said. He agreed to research what other similar municipalities pay to their contracted inspectors and report back to the board at the next meeting.
Chairman Robert Stoll said Sturdevant is happy with the current contract. In the next contract, Stoll said he would like to see inspections for projects that the town is involved in — such as the Knolls Water System project — be done at no charge to the town.
Supervisor Rose Nolan urged the board to settle the matter quickly, but others pointed out the demand for building inspections is slow right now and that Sturdevant continues to work under the provisions of his old contract as needed.
The board agreed to delay the contract again so Mangold could report on his findings.