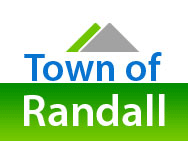 Randall will keep overpayments of property tax bills of $5 or less, after an ordinance adopted Thursday.
The measure passed by a 3 to 1 vote, with no vote Supervisor Ken Mangold voicing strong objections to the new procedure. Supervisor Bob Gehring was absent.
I think it stinks," Mangold said. "It may be $5, but the money doesn't belong to us."
Chairman Bob Stoll pointed out the county has a similar procedure and that the money will not just be used to fatten the town's coffers, but to make up for people who pay their bills short.
Town Treasurer Carol Haas said the town had about $20 total in overpayments this year.
Supervisor Rose Nolan also pointed that under the  ordinance, those making an overpayment are still able to request a refund of the overpaid amount.