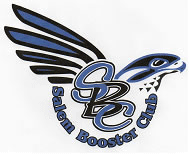 The Salem Booster Club will be hosting a 3-on-3 basketball tournament on Feb. 21 at Salem School.
Competition is open to any school. The event begins at 9 a.m.  Start times for individual teams will vary.
The entry fee per three-person team is $30. There also will be a three-point contest with a $3 entry fee per participant.
Team brackets will be:
Boys — grades 3-4, grades 5-6, grades 7-8.
Girls — grades 5-6, grades 7-8.
Entry deadline is Feb. 12. An entry form with additional information is available here. Contact Andrea Zackery at curlez@wi.rr.com with questions.
Proceeds will benefit the Salem Booster Club, which fund and organizes extracurricular activities and sports at Salem School.