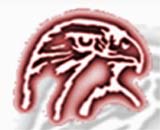 A reconsideration of an earlier action to eliminate salaries for Central High Schools Board members will go before district electors next week.
The district will host a special meeting at 7 p.m., Feb. 16, in the school's all purpose room in response to a petition presented to the board last month asking for a reconsideration of the salary elimination.
The salaries were eliminated by one vote at the annual budget meeting in October.
Any legal voter who is a resident of the district will be able to vote on the salary reconsideration at the meeting.
Annual board salaries until the October action were:
President, $2,400.
Vice president, $2,400.
Treasurer, $2,400.
Clerk, $2,400.
Members, $2,180.