The town and village of Bristol have approved an intergovernmental agreement that facilitates sharing services and personnel amongst both entities that formerly were attached to the town.
The agreement passed both the town and village boards by unanimous votes Monday night.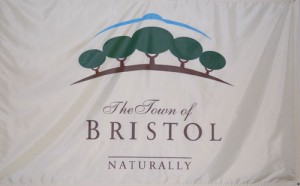 There were some late changes to the agreement, which has been before the board for several meetings, but has been put-off while it was completed.
The last change was generated by the Town Board, which added a term to the formerly indefinite agreement.
Supervisor Joan Peterson brought up the issue of the need for a term. She said she if the town and village continued as separate entities it might prove too confining for the town to agree indefinitely to purchase all of its services from the village.
The northwest portion of Bristol incorporated as a village last Dec 1. The village has petitioned the court for a referendum to annex the entire town. No date for the vote has been set.
"I think quite frankly there are some things that I am very comfortable with for the next year, but I'm not comfortable with long term," Peterson said.
The Town Board amended the agreement to be through Jan. 1, 2012, to require a 60-day notice to opt out and for both entities to indemnify each other. The Village Board approved the same amendments.
Attorney William White, who works for both municipalities, said a term was left out of the agreement so it was effective as long as needed.
"We're presupposing a high degree of cooperation between the municipalities," White said.