It looks like the Central High School District will not have to build a roundabout at its new Highway 83 entrance/exit after all.
School officials said at a School Board meeting Tuesday the state appears to be agreeing to the district building a t-intersection without having to upgrade the Highway 50 and 83/75 intersection. In the past, the state had contended the district could only avoid the Highway 50 and 83/75 intersection improvements by building a roundabout at the entrance/exit.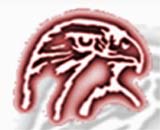 "It was pretty much decided there will be no roundabout, but the DOT is pretty unhappy with us," said board President Mary Ellen Pearsall
District administrator Scott Pierce, Pearsall and school district attorney Tim Kronquist met with DOT officials late last week. To win the concession on the roundabout, the district has agreed to:
Direct eastbound traffic out of the current exit/entrance on Highway 50.
Do some additional traffic study.
Update student population estimates.
The district has already met with its traffic engineers, Pierce said. And the district is confident that updated student estimates will show a decreasing not increasing population, he added.
Board members seemed relieved, but cautious, that they might be out from under both the expensive roundabout and even more expensive Highway 50 and 83/75 intersection upgrades.
To help safety at the new entrance/exit, the district will seek to lower the speed limit in the area and institute an even lower school zone speed limit, Pierce said. Additional lighting of the intersection will be installed and a deputy will direct traffic at peak times.
If there is future development in the area, the state concedes that a traffic signal might then be warranted at the entrance/exit, Pierce said.
District officials also expressed dissatisfaction Tuesday with their treatment at the hands of DOT representatives.
"They are going to make you grovel …," Pearsall said. "That's an editorial statement. I've been bullied in my time and I felt bullied."
Pierce lamented that resident Chris Skrzynecki, who researched the roundabout issue and also met with DOT officials on his own, had better lines of communication with the state than the district.
"It's so frustrating that we have to get information from you …" Pierce said to Skrzynecki. "We pay their bills like everyone else does and they treat us like dirt."
For his part, Skrzynecki said he was satisfied that the current situation was largely what he advocated for both to the board and the state.