One of the candidates for Randall Town Board this spring is suggesting the town government host meet and greet events for people to get to know who's running for office.
Mark Nordigan made his proposal at the Town Board's regular meeting Thursday. He spoke during citizens' comments.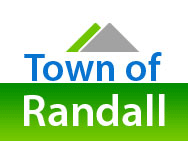 Nordigan said he thinks both candidates and the public would benefit from such an event. He added that he favors a meet and greet type format where candidates talk to citizens on an individual or small group basis.
"A meet and greet is not a debate, it's not a forum and it's not a competition," Nordigan said.
Nordigan suggested two such events held on different days of the week to allow the maximum number of citizens to attend. Candidates for all offices of interest to Randall residents could be invited. Charles Gitzinger suggested one meet and greet and another where candidates could answer questions from the audience.
The Town Board seemed receptive to at least supplying a venue for the event, though some members were cautious about possible legal entanglements from the town actually sponsoring or organizing a candidate meeting. Chairman Bob Stoll said he would check on the legalities with the town's attorney.
The candidates for Randall Town Board are:
Nordigan.
Robert Gehring.
Mike Halverson.
Randy Kaskin.
Two seats will be filled in the election. Gehring is an incumbent. The other incumbent, Ken Mangold, is not running for re-election.