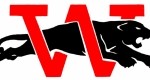 Wilmot High School submitted its signed Memorandum of Understanding (MOU) in order to collaborate with the state of Wisconsin in the federal Race to the Top program. The school hopes to receive $69,000 from the $4 billion fund created under the American Recovery and Reinvestment Act of 2009. The purpose of Race to the Top is to provide incentives to states to implement large-scale, system changing reforms that result in improved student achievement, narrowed achievement gaps, and increased graduation and college enrollment rates.
Under the Obama Administration guidelines, Race to the Top calls on local educational agencies to voluntarily partner with the state to implement reforms that improve student outcomes.
Acceptance into the program will be determined by the State of Wisconsin's commitment to work with the Federal Government for stimulus money, and would come with some strings attached to the program admitted District Administrator William Heitman.
"Initially, there seems to be a lot of requirements, but we are already doing or doing some sort of modification to what is requested," he said. "There isn't much different and where there are differences, they won't be major adaptations."
Districts, such as Wilmot are encouraged to work through the Cooperative Educational Service Agency (CESA) to draw upon the state model system. Collaborative efforts leverage economies of scales, reducing costs for districts, while creating a continuity of programs and interventions across districts.
If Wilmot is awarded the stimulus funds and later determines they no longer wish to participate, they have the option to terminate the program and any remaining money would go to remaining districts who continue to participate in a MOU.
"At this point in time, it would do well for the district to approve the MOU and move forward to change our mind if the strings attached would cost more money than we get out of it," said Heitman.