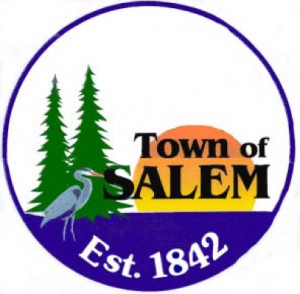 Setting comprehensive slow-no wake levels for all of the lakes in Salem would likely entail hiring a consultant to conduct a study, the town's new Lakes Committee was told Monday.
Setting up comprehensive no-wake levels is one of town Chairman Linda Valentine's goals for the group, which had its first meeting early this month and met for the second time tonight.
"We need to have a way to say this lake is no wake, this lake is not no wake …" Valentine said. She said she is especially concerned about setting the proper level for repealing a no wake order when the lakes are receding.
But the town may be stuck with levels currently used at each lake unless it can conduct a study to determine the best levels, town administrator Patrick Casey said. The process would be an engineer would conduct a study, that information could be acted on by the Town Board and then the state would get its say.
"They (the state Department of Natural Resources) will have to review what we did and how we did it…" Casey said.