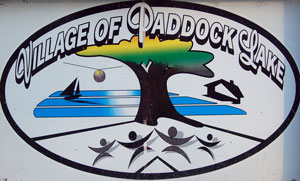 The Paddock Lake Village Board, on Wednesday night, approved a change to the hours of operation at Village Hall.
Effective Feb. 1, Village Hall will be open to the public from 8:30 a.m. to 4:30 p.m., Monday through Friday.
Currently Village Hall is open until 5 p.m. weekdays.
The change was initiated by village office staff, village President Marlene Goodson said.
The staff has been recording public contacts during the time to be eliminated and found them to be minimal, Goodson said.
The change will not affect the pay of office staff. To stay until 5 p.m., the staff were compensated by comp time Goodson said.
The longer hours were instituted by a former clerk/treasurer who wanted a one hour lunch period and was therefore willing to work until a later time, Goodson said.