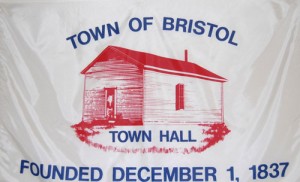 The Bristols — the village and town — are still awaiting the intergovernmental agreement that will allow them to share employees and services as if they were one entity.
Consideration of the agreement has been on the last two village and town board meeting agendas. But as of last Monday's set of meetings, it was still not ready, town/village administrator Randy Kerkman said. It is being drafted by the town's lawyer and auditor.
The Village Board did however take one minor action related to the agreement. Last month, the Village Board voted to appoint the town judge as the village judge. Last Monday, the Village Board rescinded that action because the status of the position will be covered under the intergovernmental agreement, which will create a joint municipal court.