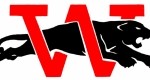 Wilmot High School Athletic Director Kelly Dineen is recuperating at home following a single car accident on Jan. 7.
According to reports from the Kenosha County Sheriff's Department, Dineen was the only occupant and driver of a 1999 BMW convertible that left the 9800 block of Fox River Road, traveled into a ditch and struck a tree. Dineen was not wearing a seat belt in the accident that happened just before 8 a.m. Thursday morning. She was initially transported to St. Catherine's Hospital and later by ambulance to Froedert in Milwaukee with major head trauma.
According to Lynn Beinecke Wilmot High School Executive Secretary, District Administrator, Dineen is resting at home and will require a lengthy recuperation period.
"She is home, but suffering from broken bones, broken ribs, scrapes, bruises and a black eye," said Beinecke, "But she should be OK long term."