A Central High School District resident presented the board Tuesday with a 115-signature petition asking for a meeting of electors to be called to consider board salaries.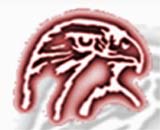 Board salaries were eliminated by a one-vote margin of the electors present at the budget meeting in October. The move is binding and can only be changed by another vote of the electors. An elector is any legal voter who lives in the district.
The petition presented Tuesday did not take a position on whether salaries should be restored, Cassity said. But he made it clear that personally, he does favor restoring pay for the board.
"I think the stipend paid to you is a token amount …" Cassity said. "It's more of a sign of respect."
The board will consult with its attorney to see how to proceed, board President Mary Ellen Pearsall said.
Cassity said it took him and Jean Poepping and Barb Ingram about a month to collect the signatures. He said he approached it not as seeking people's stance on salaries, but more on that only 14 people ultimately made the decision.
Annual board salaries until the October action were:
President, $2,400.
Vice president, $2,400.
Treasurer, $2,400.
Clerk, $2,400.
Members, $2,180.