The two remaining Town Board members and the town/village clerk will interview those interested in filling the three open positions on the Bristol Town Board next Monday, Jan. 18.
The Town Board set that date Monday at its regular monthly meeting.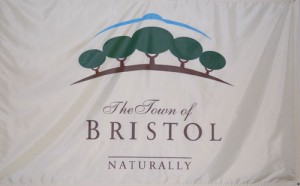 The three members may then appoint three members to the board. Town/village Clerk Amy Klemko will only vote on the appointments and step down from voting after the new board is selected.
The machinations are necessary because the northwest section of the the town was incorporated as a village on Dec. 1. The rest of Bristol remains a town. Since the incorporation, the Town Board has been meeting as both the Town Board and also an interim Village Board.
Three of the current Town Board members live in the village and will not be able to continue serving the town. Their positions are the ones to be filled.
The day after the Town Board interviews, residents of the new village will be selecting their first village trustees and chairman in a special election. Only seven people have filed to fill those seven positions.
Then on Jan. 25, both the new Town Board and the new Village Board will be sworn in for their respective positions.
You might think the board appointing would be over then. But not quite. Both of those boards will then have to constitute plan commissions for their respective areas.