As of Monday, Department of Natural Resources personnel had finished their investigation of a snowmobile crash on Paddock Lake New Years Day except for toxicology tests on the man who died in the incident, a DNR regional supervisor said.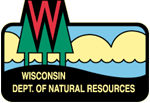 The tests have been submitted to the state crime lab for processing, which could take from three to six weeks to complete, said Jennifer C. Niemeyer, DNR warden supervisor for Racine, Kenosha and Walworth counties.
David J. Miller, 43, of Paddock Lake died in the crash. Authorities said Miller was driving a snowmobile on Paddock Lake when he clipped one ice shanty and squarely hit another. Miller died at the scene. Two people in the second ice shanty were injured, but not seriousily.
The ice shanties Miller struck were properly marked with reflective material, Niemeyer said.
Testimony from another snowmobiler behind Miller suggested Miller was traveling in excess of the 55 mph speed limit, Niemeyer said. Excess speed can cause a snowmobile driver to "overrun" their headlights — which typically do not illuminate beyond 200 feet — leaving inadequate time to react to obstacles, she explained.
Hitting an ice shanty is not a particularly common snowmobile accident, though hitting fixed objects is, Niemeyer said.
The investigation will not be complete until the tests are done, she said.