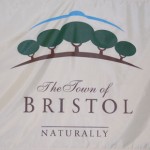 With filing closing today, only the incumbents filed for two Bristol Town Board seats to be decided in the April election.
That means that unless a long shot write-in candidate were to win, incumbents Colleen Fisch and John McCabe will stay on the board. That election will be April 6.
On the Village Board side, there were six open slots for the new entity that will govern the newly created municipality. The six candidates who filed were:
William Glembocki, a former town supervisor.
Alfreda Bradford.
Ruth Atwood, current town supervisor.
Carolyn Owens, current town supervisor.
Mike Farrell, plan commission member.
Lisa Hendricks.
The only candidate to file for village president was Richard Gossling, the current town chairman.
The special village election will take place Jan. 19. Vote totals will determine which trustees fill two-year terms and which will fill three-year terms.