The Bristol Village Board on Monday voted to seek a referendum that could reunite the village with the town of Bristol.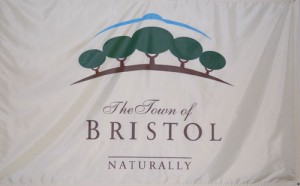 The resolution declaring the village's intent to apply to the Circuit Court  for an order for an annexation referendum was approved unanimously by the interim Village Board, which has the same members as the elected Town Board.
A date for such a referendum would be determined by the Circuit Court.
The northwest portion of the town incorporated as a village after a successful referendum in November. Only a portion of the town was submitted for incorporation on the advice of the state Department of Administration, which plays a large role in approving incorporations.
In a related move, the Village Board on Monday also approved a resolution stating it intends to be bound by intergovernmental border agreements with Kenosha and Pleasant Prairie. This could become an issue with Kenosha since all the area in a designated growth area for the city has not yet been annexed into Kenosha, explained William White, the village/town attorney on incorporation related matters. The resolution shows the village intends to not take that territory into the village, but to have it still available for annexation into Kenosha.