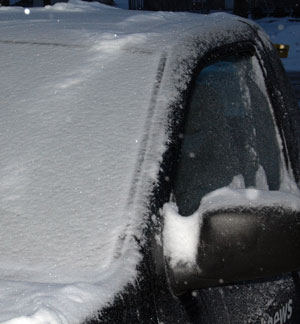 As of 6:30 a.m., the West of the I weather railing  had about .75 inch of snow. The National Weather Service says we could get about an inch, mostly before noon.
Police are responding to some slip and slide accidents.
As for Windshield Watch, there's snow but it's light and very brushable.