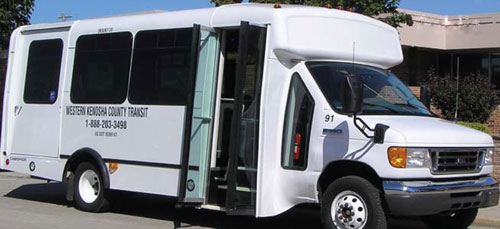 Twin Lakes will begin housing a Western Kenosha County Transit bus after action taken by the Village Board Monday.
The board approved a letter of agreement between the transit service and the village for housing one of the three buses that provide dedicated route public transit service in Western Kenosha County. Two other buses are housed in a Bassett building owned by Randall, which used to be a fire station.
The letter of agreement points out the village will not charge for the storage and the donation of the space is a "measure of the support the village has for Western Transit."
The bus likely will be housed in the Village Hall garage, village administrator David Cox said.
The transit system provides fixed route and on-call transit services to Western Kenosha County residents six days a week.