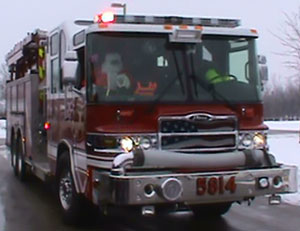 If you're looking for a unique photo opportunity with Santa this season, you might want to stop by the Salem Fire/Rescue main station Sunday.
There you can have a photo taken with Santa on a fire truck. A 4-by-6-inch color photo — processed while you wait — is $5 per photo. The funds benefit the Salem Fire Association.
Hours are 11 a.m. to 4 p.m. The station is located at 8339 Antioch Road (Highway 83), Salem.
Call 843-2170 for more information.