Randall residents should expect to get a few questions from the town government early next year after the Town Board signed off on a survey developed by the Plan Commission.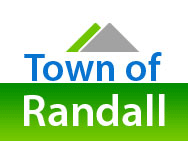 The Town Board went over the survey page by page at its meeting Thursday night, with few questions and only minor changes.
Perhaps the biggest change was the deletion of a question that asked if residents favored dropping out of the Community Library system.
Supervisor Robert Gehring wanted to insert a question gauging residents' opinion of continuing to house Western Kenosha County Transit buses in the old Bassett fire station, but that found no support from other supervisors.
The survey is expected to be mailed to residents by March. The town will pay for postage to mail it out and include a return envelope with postage. The town will also need to have the five-page document printed. Last time town residents were surveyed, some 1,300 surveys were mailed.
The purpose of the survey is to gauge residents opinions on a wide range of town-related issues.