A public information open house type meeting Central High School officials planned to hold next week to dispense information about roundabout intersections has been postponed, the district has announced.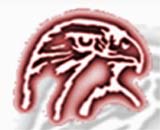 District administrator Scott Pierce said the delay was necessary because of issues the district still needs to resolve between its engineer and traffic consultant regarding a possible roundabout intersection where a new school access road will meet Highway 83 south of Highway 50. The consultants have done some design and engineering work on the roundabout, but the district does not have a contract with them for such work.
"We need to finalize that contract before they're willing to proceed with any more services to the district," Pierce said in an email message to West of the I.
School officials also have questions about the cost of the intersection project that need to be resolved, Pierce said.
If the district decides to proceed with a roundabout, a similar meeting might be held in January so the project could be put out to bid in February, Pierce said.
The school initially budgeted about $175,000 for constructing a relatively inexpensive T intersection, presumably with a traffic signal. But state Department of Transportation officials said if the school constructed that sort of intersection, the state would not authorize a signal and the school district would be responsible for renovating the Highway 50 and 83/75 intersection in the future. The school could avoid that obligation by building a roundabout intersection, which the state favors, for an estimated $500,000. The Highway 50 and 83/75 intersection work is expected to be even more expensive.
Of late, a few citizens have become energized about the issue and are working to try to help the district resolve the issue with a  solution less expensive for the district than the roundabout. In part due to that interest as well as concern for safety, board President Mary Ellen Pearsall urged the board Tuesday to seek legal counsel on the district's alternatives.