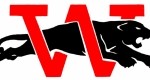 Chorale, Ceramics III and IV, Exploring Tech Ed II, Advanced Metals, AP Spanish and other programs could face the guillotine next year if Wilmot Union High School board approves significant course additions and deletions.
Principal Chris Trottier outlined a plan to add Digital Electronics, Civil Engineering and Architecture, and Web 3.0, and delete a dozen courses due to enrollment issues resulting from an extensive curriculum catalog.
If the changes are approved, the low enrollment classes, typically less than 15 students would be canceled.
According to Trottier, the administration works closely with department chairpersons to ensure that all students have access to courses that meet post-secondary needs.
"If we were to calculate the volume of courses that have been proposed and approved over the last couple of years, the number of course additions supersedes the number of deletions," he said. "These shared efforts have resulted in a course catalog that meets the needs of all student goals and interests, but also results in a large number of single selection courses, which makes scheduling difficult and enhances the opportunity for enrollment to be low in certain sections."
Under the plan, six courses would be changed by renaming, splitting into semester courses, combining, or offering the course every other year.
Several members of the board disagreed with some of the course changes at Tuesday's regular Board of Education meeting. The motion was tabled and will be discussed and voted on at the next board meeting December 15.