Setting up informal consolidation discussions with neighboring schools is on the agenda of the Salem School Board tonight.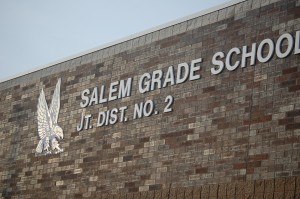 The first public sign that Salem might be exploring consolidation talks with neighboring districts arose last week, when the Wheatland Center School Board discussed an overture from Salem district administrator David Milz about informal consolidation talks. The Wheatland board members said they were open to preliminary discussions.
In consolidation, two or more school districts become one entity. Such a move has to be approved by a majority of voters in each of the original school districts.
One of the most recent consolidations in the state took place when the Trevor School District and the Wilmot Grade School District consolidated three years ago.
Possible incentives for consolidation would be efficiencies from sharing resources, sharing or eliminating some duplicated personnel and state incentive funds given to districts that consolidate. Drawbacks could include assuming another district's debt.