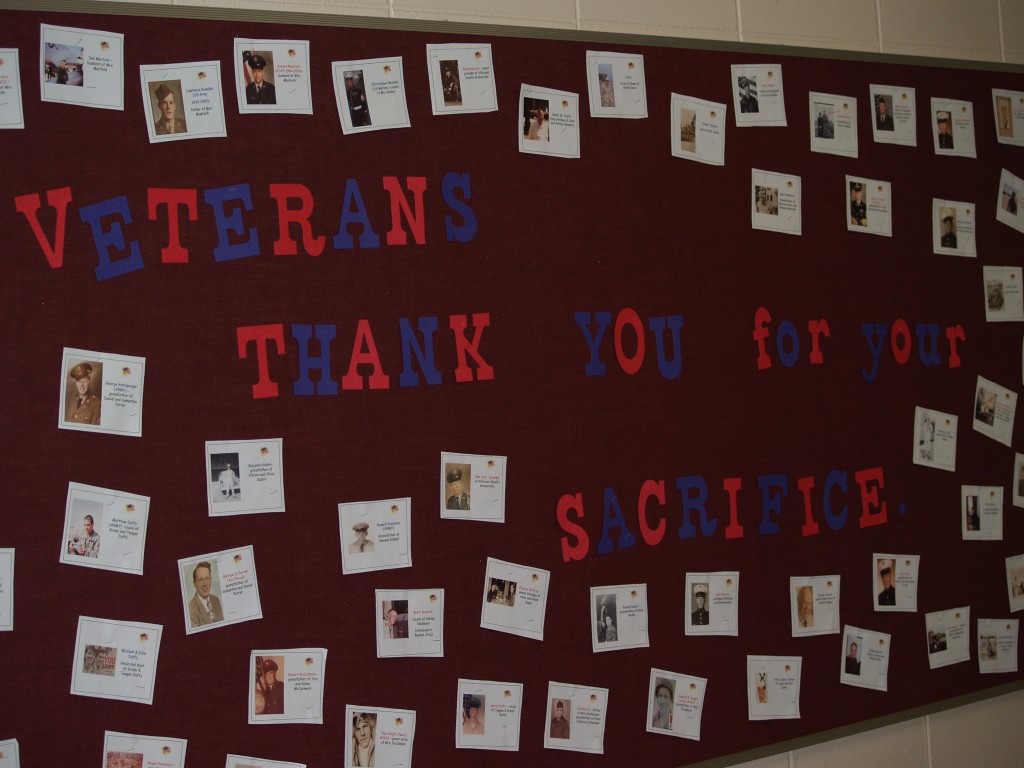 Randall Consolidated Grade School paid tribute to all veterans today with a presentation that followed lunch in honor of their service to our country.
The fifth through eighth grade choirs, and the concert band entertained veterans as well as provided power point presentations that honored current and former members of the armed forces.
Randall Student and Senior Airman, Civil Air Patrol member Max Tracey read a poem he wrote on the unknown heroes and encouraged the audience members to make certain that the memories of all soldiers are preserved and honored.
"Thank you to all of the Veterans of the United States of America for giving us freedom," he said. "We trust you to keep our world safe."
Principal Travis Lawrence thanked the veterans for planting the seed that encourages young men and women to join the armed forces.
"I also encourage you, the students and the future of this great country to think about how you will pass the torch of freedom along to the next generation," he said. "We are free because of our soldiers and no one should take that freedom for granted."