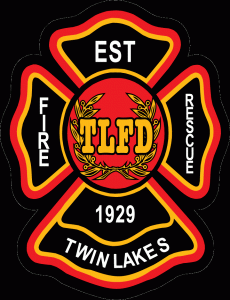 A fund and a benefit event have been set up to help Twin Lakes Fire Department Assistant Fire Chief Al Stolp, who was seriously injured in an accident last month.
Stolp, a 25-year veteran of the department, was injured Oct. 10 in a fall while cutting down a tree, according to a flyer about the benefits being distributed in the community. Stolp was transported to Froedert Hospital in Wauwatosa by Flight for Life helicopter and he has undergone numerous procedures to treat his multiple injuries.
An account has been opened in Stolp's name at the US Bank branch in Twin Lakes, 720 N. Lake Ave., to accept donations. Donations can be made in person in the bank lobby or at the drive‐up windows. Donations can also be made at the department's website — twinlakesfire.com — through PayPal.
In addition, a benefit will be held at "The Sands" at Nikko's Restaurant and Lounge, Twin Lakes, on Dec. 5 from 3 to 11 p.m. Admission is $10 and all proceeds will got to Stolp's family. The event will include a silent auction, raffles, free food and soda, music and fun.