Central High School Board members heard Monday night that the action at the annual meeting to remove their salaries is binding, unless it is reversed at another meeting of the electorate.
It's not clear under what conditions such a meeting could be called, however.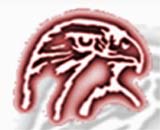 District administrator Scott Pierce said a meeting could be called if the district received a petition that represented a specific percentage of the people that voted in the Nov. 2008 presidential election. What percentage was not certain.
But board President Mary Ellen Piersall said she believes calling a meeting would be legal if the board simply received a significant response from residents that they were concerned about the issue.
"We have the right to call the meeting if people come to us," Pearsall said.
The measure to eliminate board salaries passed at the annual meeting by a one-vote margin. At the time, it was not clear if the vote was even binding.
Subsequently, Pierce said, the district learned that the annual meeting action is binding, unless it is reversed at another meeting of the electorate.
Some board members used the discussion as a platform to express their opinion on the subject.
Said Pearsall:
"To actually pay everyone but the board who make the decisions is a huge devaluation of our jobs. … I'm saddened about what I think is going to happen to the board. … It was a very big slap in the face."
Board member Cheryl Baysinger used the topic to say she would not be able to run for another term without the pay:
"In the last six years, I have spent a lot of time and energy in becoming a good board member. I don't think I'll be able to run for another term because I'll have to get a part-time job. … I have no intention of resigning; I'll fill out my term."
Board member Don Kurtz defended his vote in favor of removing the salaries:
"I wasn't aware there was a salary when I got this position. It hasn't made a difference since. I'm here to make a difference."
The following annual salaries were set for board members at last year's annual meeting:
President, $2,400.
Vice president, $2,400.
Treasurer, $2,400.
Clerk, $2,400.
Members, $2,180.
Members who served on the negotiating team received an additional $680.