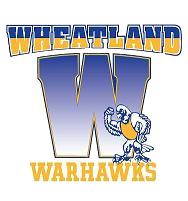 Residents of the Wheatland Center School District will be able to vote in a tax levy referendum Tuesday.
The referendum seeks to allow the district to continue to tax $300,000 over the state revenue limit, which essentially would extend authority granted four years ago, but which has expired. Essentially the same measure failed in April by 43 votes.
At recent meetings board members have been discussing what they have been doing to get out the word about the issue, including being available for questions at various school functions and meeting with outside groups, such as the Wheatland Fire Department.
Board members have been emphasizing the authority they seek is an extension of the authority granted four years ago, and in that sense they see it as not a tax increase.
The district encompasses parts of Wheatland, Salem, Randall and Brighton. Polls will be open from 7 a.m. to 8 p.m. You must live in the school district to be able to vote in the referendum. Since the referendum is the only issue on the ballot, the town clerks sought permission to use paper ballots for the vote.