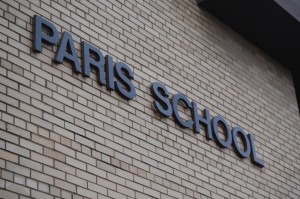 Negotiations with the teachers union was on the agenda of the Thursday Paris School Board meeting basically just to update the board on the next negotiation session date.
But that didn"t stop one board member from expressing her disappointment with the initial proposal put forth by the teachers union.
Said board member Connie Bevry:
"I was really disappointed … I'm concerned that the union doesn't care about the school, whether it closes or not … I have no idea what the union is thinking about Paris School."
The district and the union exchanged initial proposals Sept. 30. The union is proposing a 3 percent wage increase. The school district is proposing a wage freeze.
The two sides will next face each other over the negotiating table Oct. 26, at 6:30 p.m., at the school in a closed session.
This round of contract negotiations has been mentioned a lot in public discussions of dealing with the district's financial troubles. An anticipated shortfall in revenue led the district to hold two tax levy referendums in the last year, one which failed and one which passed. With many pointing the finger at the district's higher than average pay and benefits cost as a contributing factor to the district's financial situation, the board has been under pressure to negotiate concessions in the new pact. Most recently, the outcome of these negotiations were mentioned by the Paris Town Board as being a factor in whether the town can make a contribution to the non-profit foundation set-up to benefit the school district.
Note: I finally have the initial proposals posted. Teachers here. School district here.