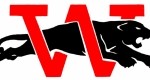 Wilmot School board proposed restructuring school board committees during the October 13 Board of Education meeting.
If passed, the action would create four committees: Technology, Human Resources and Policies, Building and Grounds and Finance. Each committee would consist of at least one Board of Education Member, one staff member, and members from the community.
Business Manager David Betz recommended a 5-7-member panel for each committee, with mission statement and policies to be determined during initial meetings.
"The committee mission should be determined in the first meeting," he said. "And general guidance and chairpersons will be decided by the committee."
Board member Barbara Wetherbee was enthusiastic about the idea as she encourages outside input into the school matters.
"It's good to involve community members and school staff who are interested in what is going on in the school," she said. "Some feel their voices are not heard and many would help out if they were asked. Combining the community, staff and board is a very good idea."