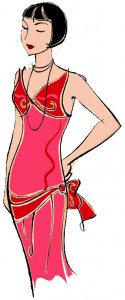 If you're looking for a swanky event at the local gin mill then you should check out this year's Twin Lakes Area Chamber and Business Association Costume Charity Gala
This year's gala will take you back to the "Roaring 20's." The gala is Saturday, Nov. 7, at Rumpole's Banquet Hall.
The Costume Charity Gala raises funds for the Scholarship Award Program, donations given to the local food pantry and to provide holiday meals for those in need.
Create a costume and join the fun with dinner, drinks, music, silent and live auction, and prizes for the best costume.
Tickets are $50 per person. Click here for a reservation form.