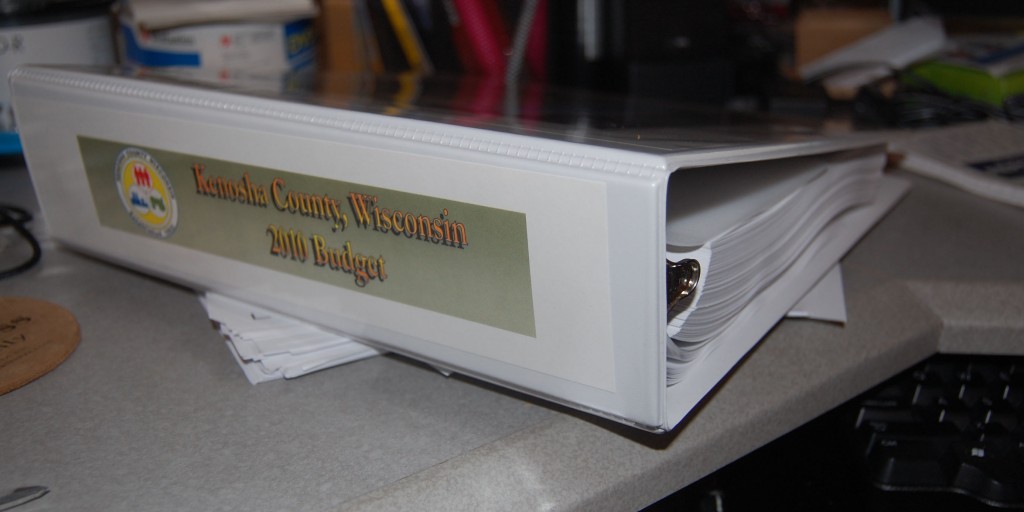 The budget that County Executive James Kreuser presented to the County Board tonight includes matching funds for a grant proposal that would bring the capability for countywide broadband internet.
The county has applied for the $6.5 million federal stimulus grant that would pay for infrastructure to extend broadband to all emergency service and county facilities, even in areas now not so served. Once that infrastructure was in place, private providers could use it to extend broadband service to individual homes and businesses,  including areas where it is now not practical to do so, Krueser explained in an afternoon media briefing on the budget.
"It will be a tremendous boost for our economic development," Kreuser said.  Kreuser added that he believes the project would be the first of its kind in Wisconsin undertaken by a municipality.
The county could hear whether it has received the grant by as early as November. If the grant is received during the next fiscal year, then the county will spend $1.3 million in matching funds, which it will raise through bonding.
Overall, the 2010 county budget as proposed by Kreuser:
Calls for a $55.4 million tax levy, a 2.95 percent increase over 2009. That increase is less than the state and county guidelines of 3 percent.
Would increase county taxes on a home valued at $188,192 by $5.25.
Totals $201 million in spending.
Has nearly all employees agreeing to voluntary delayed wage increases until the end of 2010 (except for those covered by the deputies union). Elected county officials will give back a portion of their salaries.
Other budget tidbits pertinent to West of the I include:
Creation of a "Green Ribbon Committee" to explore the development of sustainable recreation and educational features at the proposed KD Park in Wheatland and Randall. The public-private partnership will include Gateway Technical College, Snap-on Tools Inc., Central and Wilmot high schools, UW Extension and the county government. "This committee will seek to aggressively pursue private, state and federal funds to support the park's development. At the same time, all county residents will still be able to enjoy the pristine beauty and recreational opportunities at the park," Kreuser said.
Creation of a dog park at KD Park adjacent to Bassett Park and another at Petrifying Springs County Park. The county will provide $25,000 for the dog parks from waste tipping fees with a challenge of matching that in community fundraising before the parks development can move forward.