A West of the I poll measuring attitudes about whether Chicago's Olympics bid will benefit Western Kenosha County came down firmly on the positive.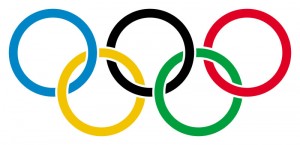 Some 61 percent of those voting chose the most pro Olympics answer: "There is sure to be spill-over economic benefit that will create opportunities for local businesses and jobs for local residents."
Next most selected, at 22 percent, was the disgruntled answer: "It won't help us at all while it clogs the roads and the airports."
If you put the spill over economic effect answer together with the "I don't know if it will have any direct benefit, but it will be cool to have the Olympics so nearby" answer some 72 percent of respondents had a positive view of the effect of the Olympics on the area.
The International Olympic Committee is expected to announce its choice for the 2016 games location this morning.
UPDATE 10:47 a.m.: Doesn't matter. Chicago got the least votes.