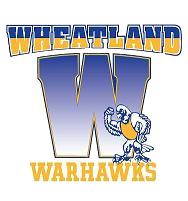 The Wheatland Center School Board hired  Conrad Chaffee as interim administrator at a special meeting today.
Chaffee's hiring comes after the announcement that current administrator Scott Huth is retiring for health reasons.
Chaffee will start on Thursday and has agreed to stay on through June 30, 2010,  if needed, said board President Christopher Serak.
Chaffee, the longtime administrator at Paris School, was the interim administrator once before at Wheatland, filling in during the period before Huth was hired in 2006.
The board will start the process of seeking a long term administrator as soon as possible although it realizes many contracts extend through the school year and the best possible candidates may not be available until the end of the school year, Serak said. If a long term replacement is found sooner, Chaffee has agreed to transition early.
"The board is excited to work with Mr. Chaffee," Serak said. "He is a well respected administrator and he has a good understanding of the issues we are facing at Wheatland."