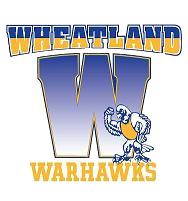 The Wheatland Center School District has set a special meeting for tonight to consider the hiring of an interim administrator.
The agenda for the meeting calls for a citizen participation on a temporary replacement for current district administrator Scott Huth, followed by a closed session to consider personnel matters. The agenda then includes an item for action on the naming of an interim administrator. The meeting is scheduled for 6 p.m. in the school's board room.
Conrad Chaffee, a former Paris School Distrcit administrator who served the district as an interim administrator before Huth was hired, attended a closed session with the board before last Tuesday's regular School Board meeting.
Huth, who started his second stint at Wheatland as an administrator in 2006, has had some health concerns of late.
"I have recently come to the conclusion that my three hour commute each day and my current health issues require me to make a difficult decision to step down as the district administrator of the Wheatland Jt#1 School District," Huth said in a letter to the School Board and district staff.