A tie breaking fourth quarter touchdown put Badger ahead of the Central Falcons for good Saturday afternoon.
The final score was 14-7.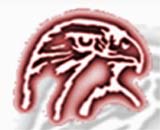 The Falcons rushed for 59 yards, and passed for 114. Badger logged 219 rushing yards and another 89 through the air.
Dan Neighbors was the leading Falcon rusher with 36 yards on 11 carries. Jared Zirbel had 25 yards on four carries.
Austin Damaschke was 12 for 18 passing. Dustin Milz caught three passes for 42 yards, including the only Falcon TD. Erin Richter caught two passes for 32 yards. Brian Hardy grabbed three for 23. Aaron Fincher caught one pass for 11 yards and Jason Castona caught one for seven yards.
The teams played at Wilmot's Frank Bucci Field. Central is playing its home games elsewhere this year as a new stadium is constructed at the Paddock Lake school.
The Falcons play away at Union Grove next Friday.