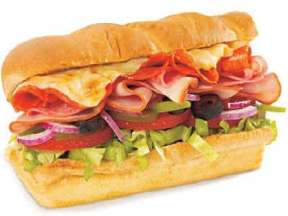 The Subway Restaurant 24406 75th St., Paddock Lake, will be collecting items for the Sharing Center and giving customers a free cookie or six-inch sub in return for their generosity.
Customers who bring in a canned good will receive a cookie. Those who bring in laundry soap or shampoo will receive a six-inch sub.
This offer is good once per visit, and will run through October or until further notice
" The Sharing Center greatly appreciates the support of Subway and the entire community," said Christy Barth, of the center's Communications Committee.