Residents of the Wilmot High School District on Tuesday night approved a 2009-10 budget that school officials say reflects a tax levy of $10,848,560 or total tax rate of $4.5083 per $1000 of assessed value and up 27 cents more than last year's rate. The tax rate amounts to $901.66 for owners of a $200,000 property compared to $847.68 last year.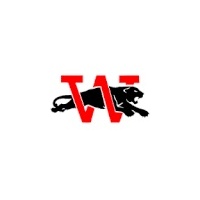 The budget stands at $14.5 million, up from last year's budget of $13.8 million and reflects a total project expenditure that ran under budget. Last June, $100,000 of the funds budgeted for the building project was returned to debt repayment. The largest expenditure increases were attributed non-capital objects, capital objects, and insurance.
Summer projects included an enhanced computer infrastructure and dual platform Mac computer laboratory. Other technology improvements included new and additional computer centers for reading improvement and the special needs students.
With an enrollment of 1238, up from 1215 last year, the school's population continues to grow. District Administrator William Heitman attributes new housing construction permits to support the trend for continued growth in student population.
In other news, Wilmot High School created a partnership with UW-Whitewater for an Introduction to Teaching program and a partnership with Gateway Technical College to include credited night courses for community members to begin a degree program in culinary arts.