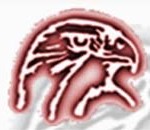 The new stadium at Central High School project has made significant strides in recent weeks, but likely not enough to get a home football game — including the Oct. 9 homecoming — played there this year, the School Board heard Tuesday night.
Athletic director Chris Allison has rented the field at Indian Trail Academy in Kenosha for the homecoming game, district administrator Scott Pierce told the School Board Tuesday. The season finale, scheduled to be a home game, will likely instead be played at the opponent's field, which happens to be inter-county rival Wilmot.
"It is very doubtful that we will be able to have homecoming here,"  said Pierce.
The chances of the school hosting a home football game were pretty slim already last time the matter was discussed by the board, but seemed even more pessimistic Tuesday night.
Despite the disappointment, progress has been being made recently on the project, which got off track much of the summer while problems with unsuitable soil were solved. Visitors' side bleachers, which were the main bleachers at the old field, have been installed. That set of bleachers was paid for by a community-wide fundraising effort four years ago. The home team side bleachers should be arriving this week, and will need three weeks for assembly, Pierce said.
Turf was supposed to be delivered this week as well, but the site is not ready yet and the turf delivery will now happen next week, Pierce said.
Tennis courts that also are part of the new sports facility project also are behind schedule. Pierce said. Even if those courts are paved by next spring, they will not be able to receive their permanent striping until the summer, due to the need for aging and curing of the surface, Pierce explained.
The track surrounding the football field may be ready for use this spring, though it also will likely need temporary striping due to similar concerns as the tennis courts, Pierce said. The condition of the old track was such that the school has not hosted a home track meet in over five years.
If the stadium field is installed yet this calendar year, girls soccer, which is a spring sport, may be the first sport to use the surface.