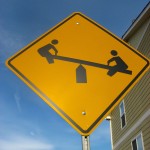 A community build day will be held to install playground at Salem Community Park on Oct. 9 through 11, from 8 a.m. to 5 p.m.
Volunteers will be installing a playground for ages 2 to 5 and a playground for ages 5 to 12. Lee Recreation will provide professional installers to supervise the build.
Those interested in help in can contact the town, state what they would like to do and have a job assigned. Contact Eileene or Crysti at Town Hall at 262-843-2313 or stop by the office at 9814 Antioch Road.
Information and signup sheets are also available on the town website, www.townofsalem.net. Please sign up by Sept. 28.